The holiday season is here — and so is our annual Holiday Gift Guide! This year, it's all about games and puzzles that will bring endless hours of joy to the math lovers in your life. We enlisted the help of Mathnasium Learning Centres around the globe and included some of their recommendations. We've added the names of those centres as a nod to their contributions. Watch for suggestions from centres in your area as they may have gotten their inspiration from you!
Math Games
Ages: 3+
Tock the Learning Clock is a great tool to teach kids about time and how to read an analogue clock! It has a few different games and challenges for students, and can also be used as a regular alarm clock.
Recommended by Mathnasium of Waterloo in Waterloo, ON, Canada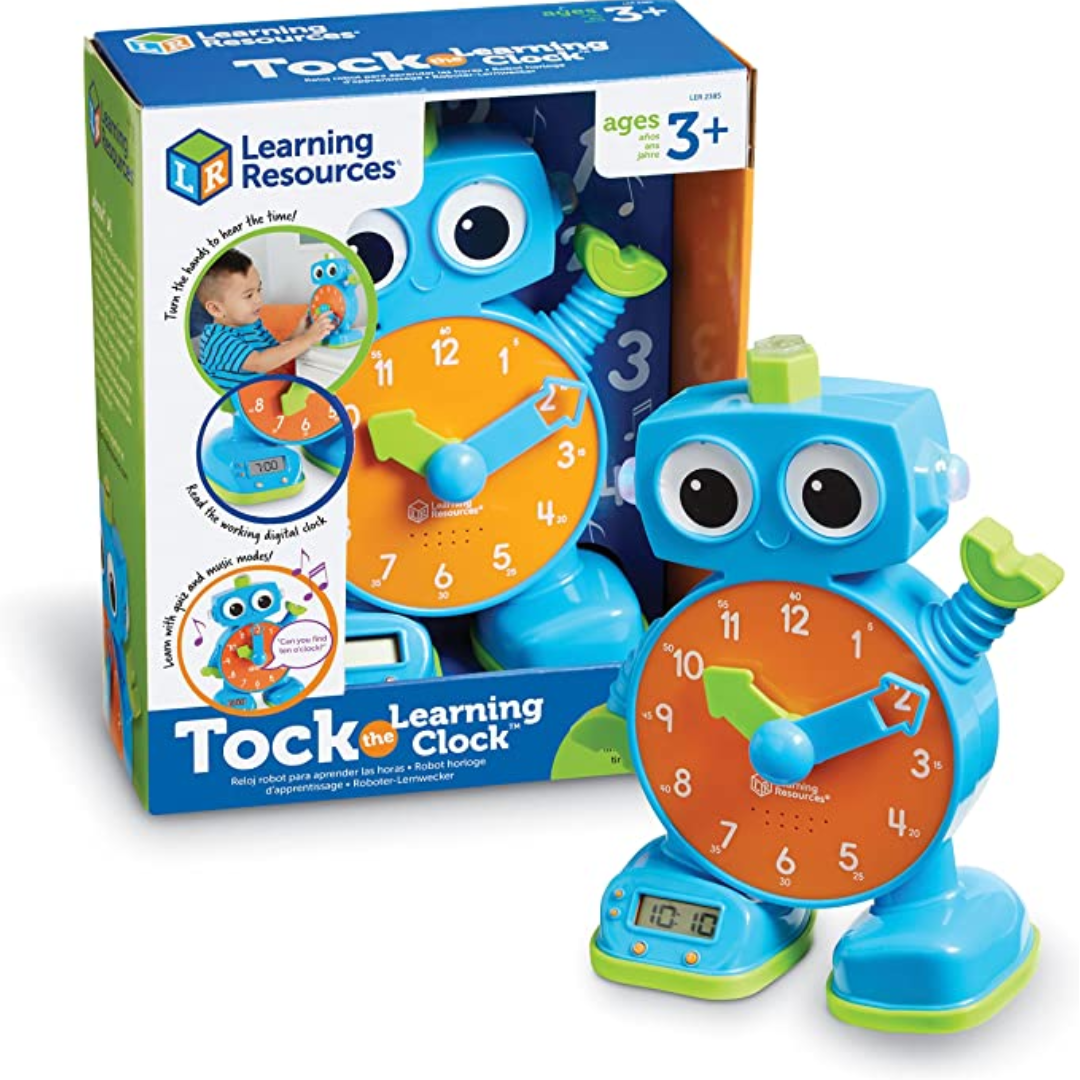 Ages: 6+
This award-winning game challenges players to race to find as many sets of cards as they can (categorized by the individual features of colour, shape, number, and shading). It's fast-paced fun that builds critical thinking skills and exercises the brain!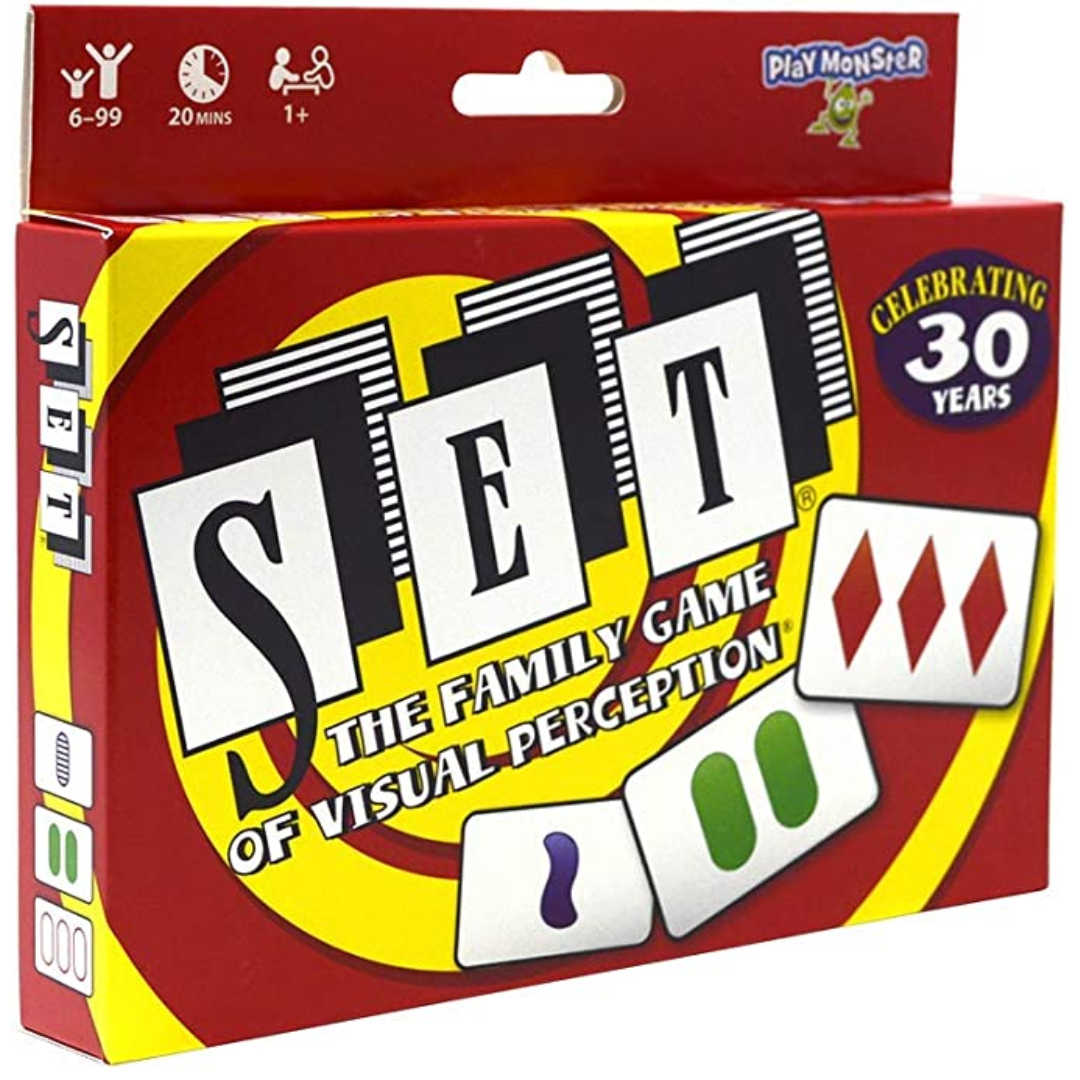 Ages: 7+
A mathematical variation of "Boggle", this game gives families the opportunity to "math" together. It fosters creative thinking, and gives practice for important skills such as writing expressions and equations. It also "scales up" as understanding develops, so players don't "grow out of" the game.
Recommended by Mathnasium of 4S Ranch in San Diego, CA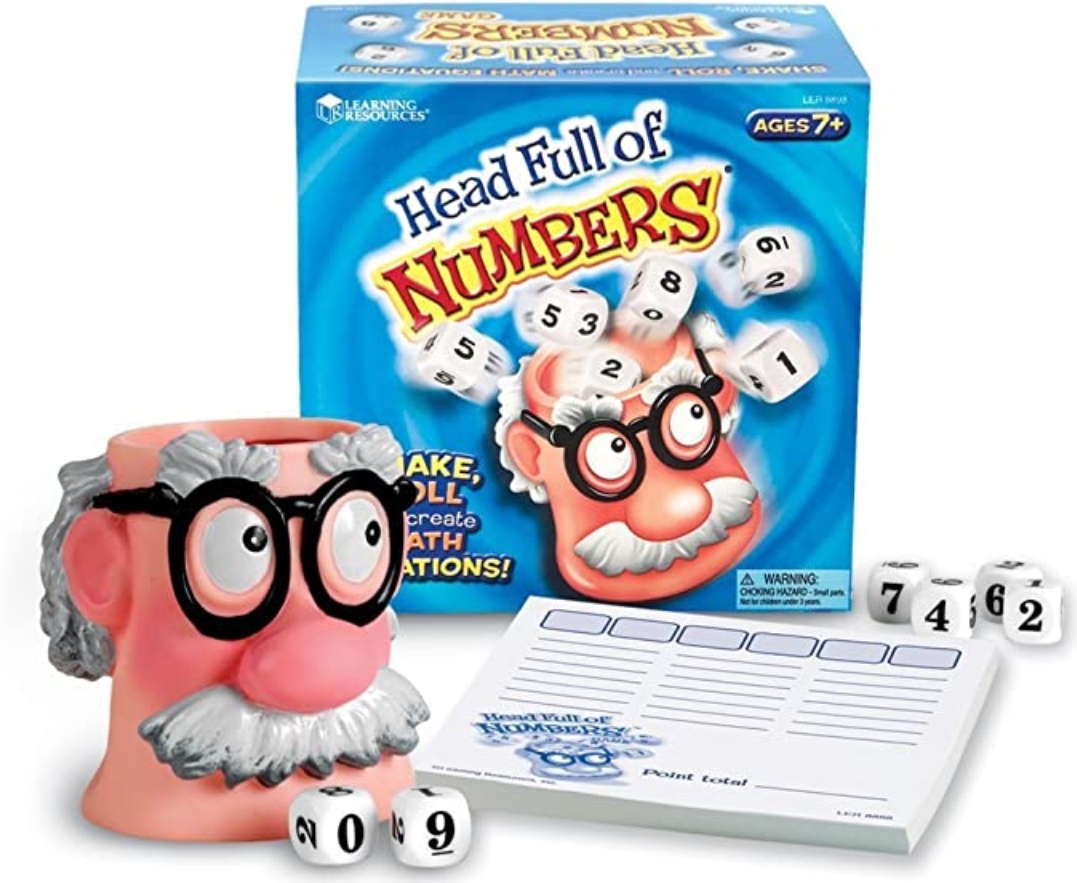 Ages: 7+
Self-proclaimed as the fastest game in the world, Blink can be played anywhere, anytime, with anyone. With some focus, speed, good matching skills, and a little bit of luck, players can have an outrageously fun time.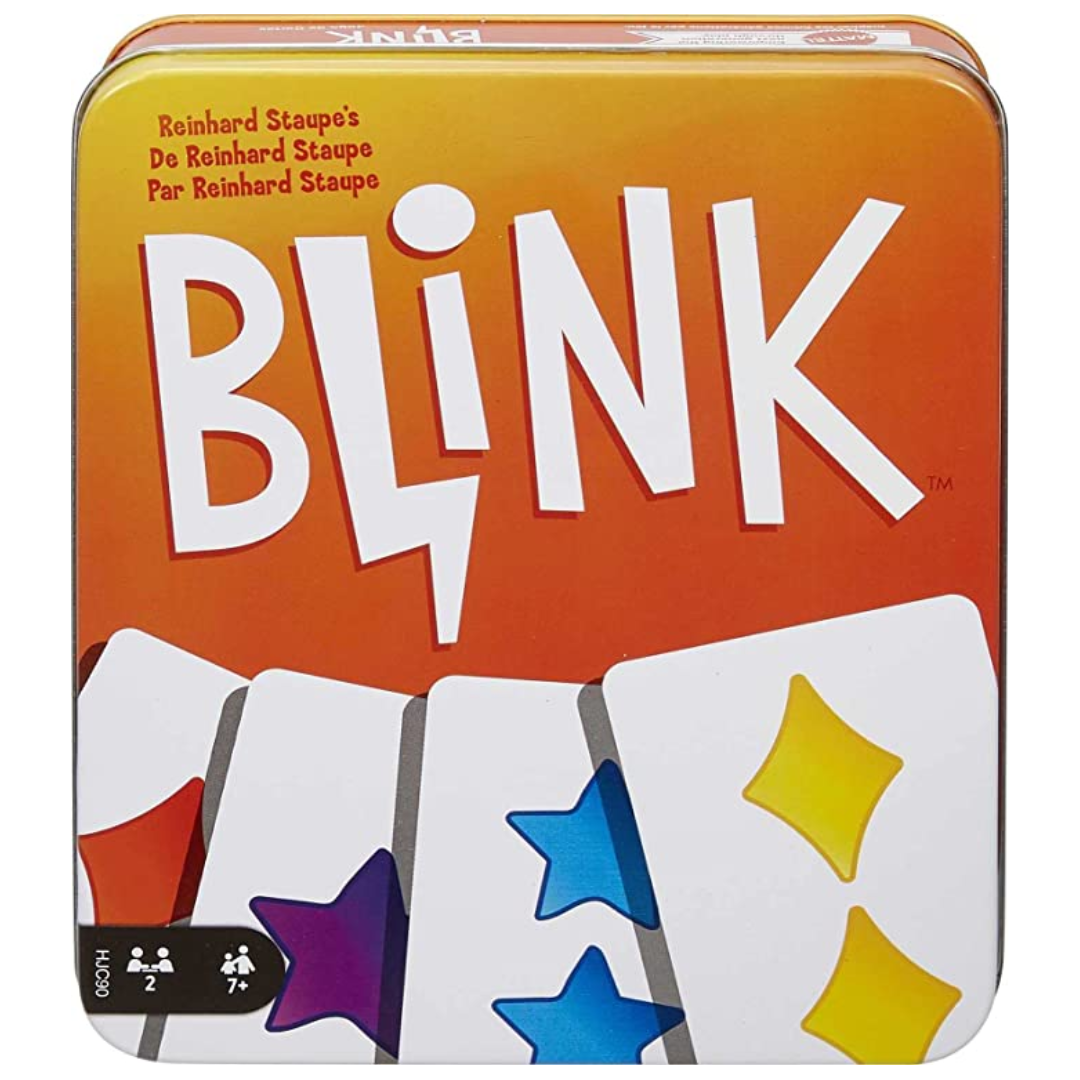 Ages: 8+
Even Steven's Odd is a fast-paced dice-rolling game that is engaging for ages 8 and up. Each card challenges players to think quickly while practicing basic math skills such as addition, subtraction, and even/odd recognition. Players get hooked by the fun and don't realize they're reinforcing math knowledge!
Recommended by Mathnasium of St. Matthews in Louisville, KY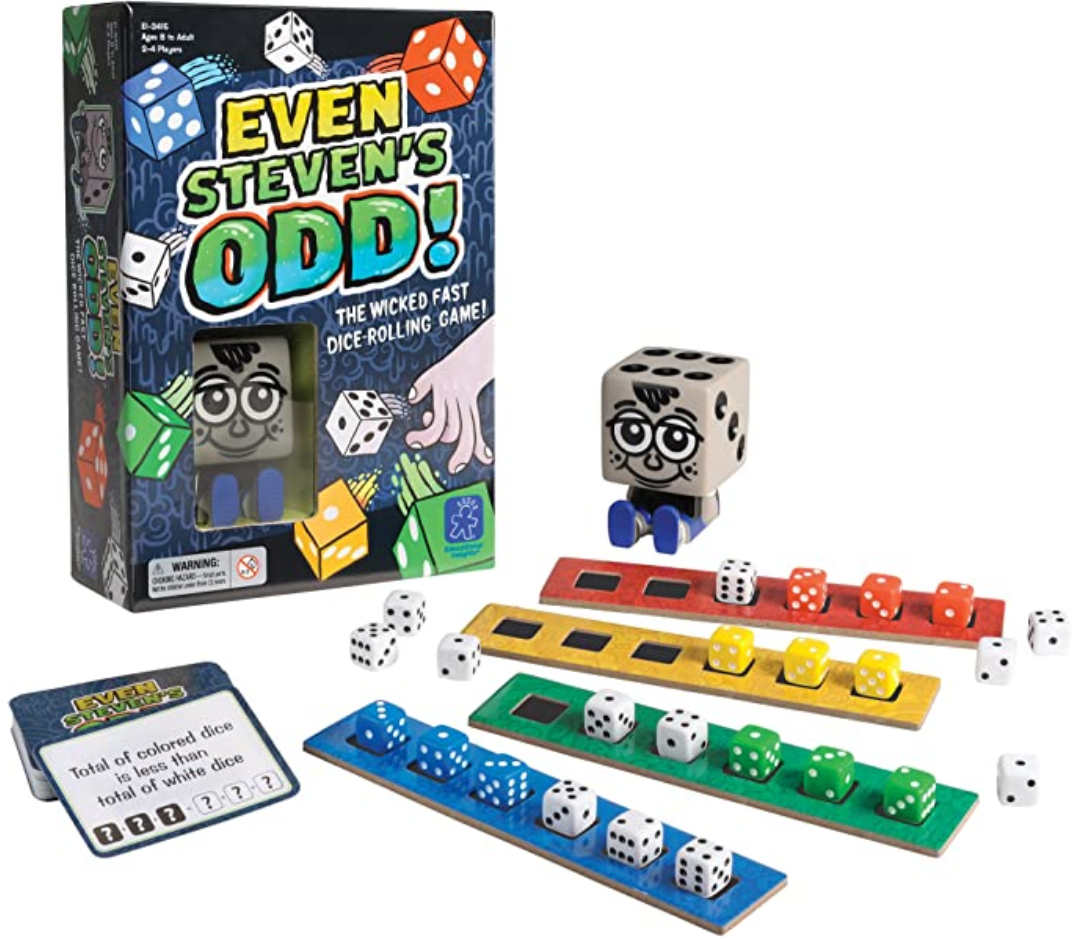 Ages: 8+
Lots of fun for all ages, Skyjo introduces integers to younger players, and encourages older players to hone strategic abilities. The rules are simple and it's a super-easy game to learn.
Recommended by Mathnasium of Longview in Longview, TX
Ages: 8+
While the instructions to recreate patterns with sixteen cubes seem simple, it's harder than it sounds! Q-Bitz tests kids' and adults' visual dexterity, muscle memory, and ability to think quickly. With over 200 different ways to play, the question really is: are you — and your loved ones — up to the challenge?
Recommended by Mathnasium of Riverview in Riverview, FL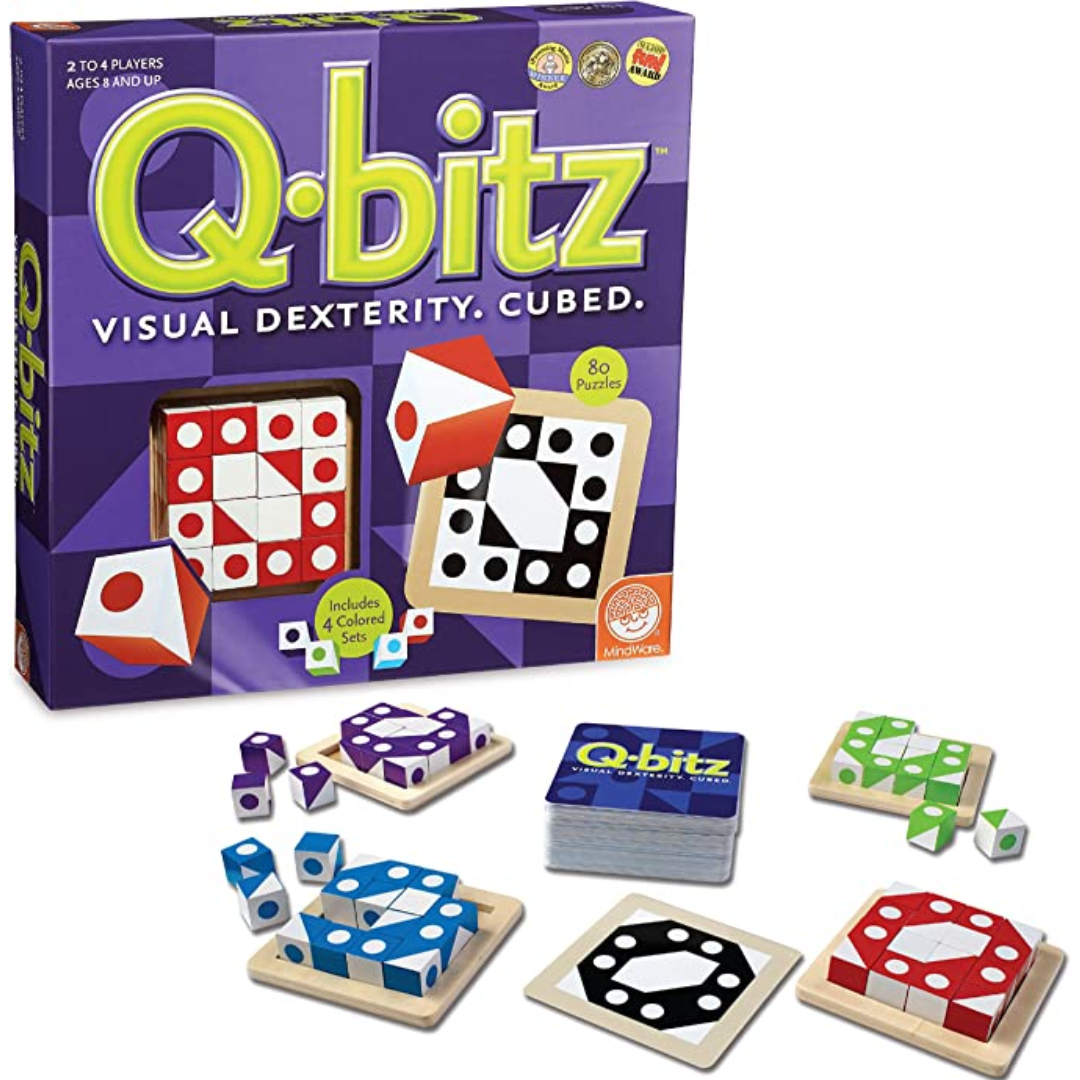 Monopoly Ultimate Banking Edition
Ages: 8+
In a world of credit card and Venmo transactions, few of us get the opportunity to work with money and make change on a regular basis. The Monopoly Ultimate Banking Edition reminds us to observe patterns, estimate returns on property investments, and calculate taxes. Math and money make the world go 'round… this is a perfect pairing of the two.
Recommended by Mathnasium of Almaden in San Jose, CA
Ages: 8+
This number crossword-style game is "pure adding fun!" With five game variations and the flexibility of being played solo or with friends, everyone can grow their arithmetic skills with Sumoku.
Recommended by Mathnasium of Mamaroneck in Mamaroneck, NY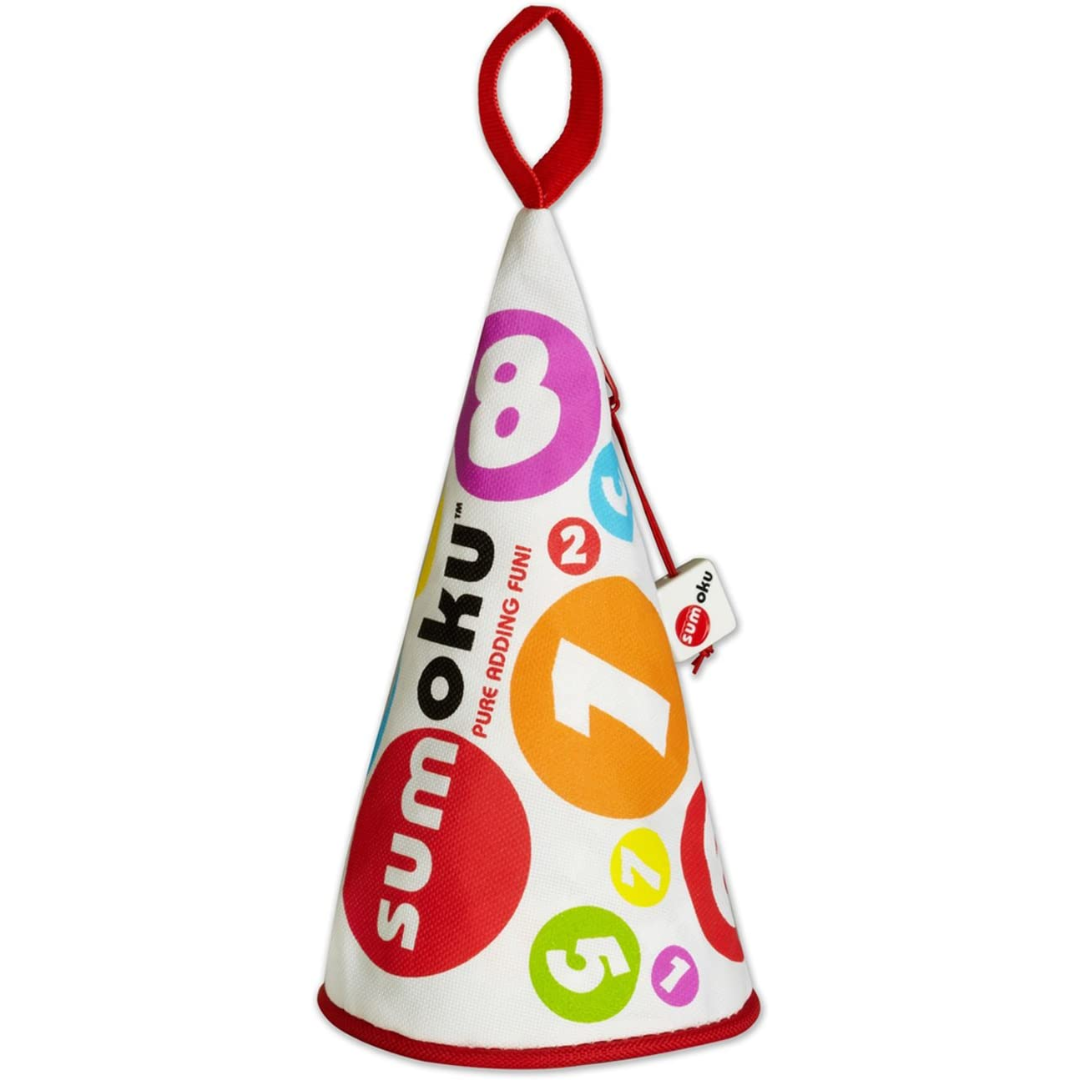 Ages: 9+
A fan favourite among teachers and students since 1988, this simple, yet lovable, game builds mental math and problem-solving skills. And just when players have "mastered" the art of making 24, they can challenge themselves with increased levels of difficulty!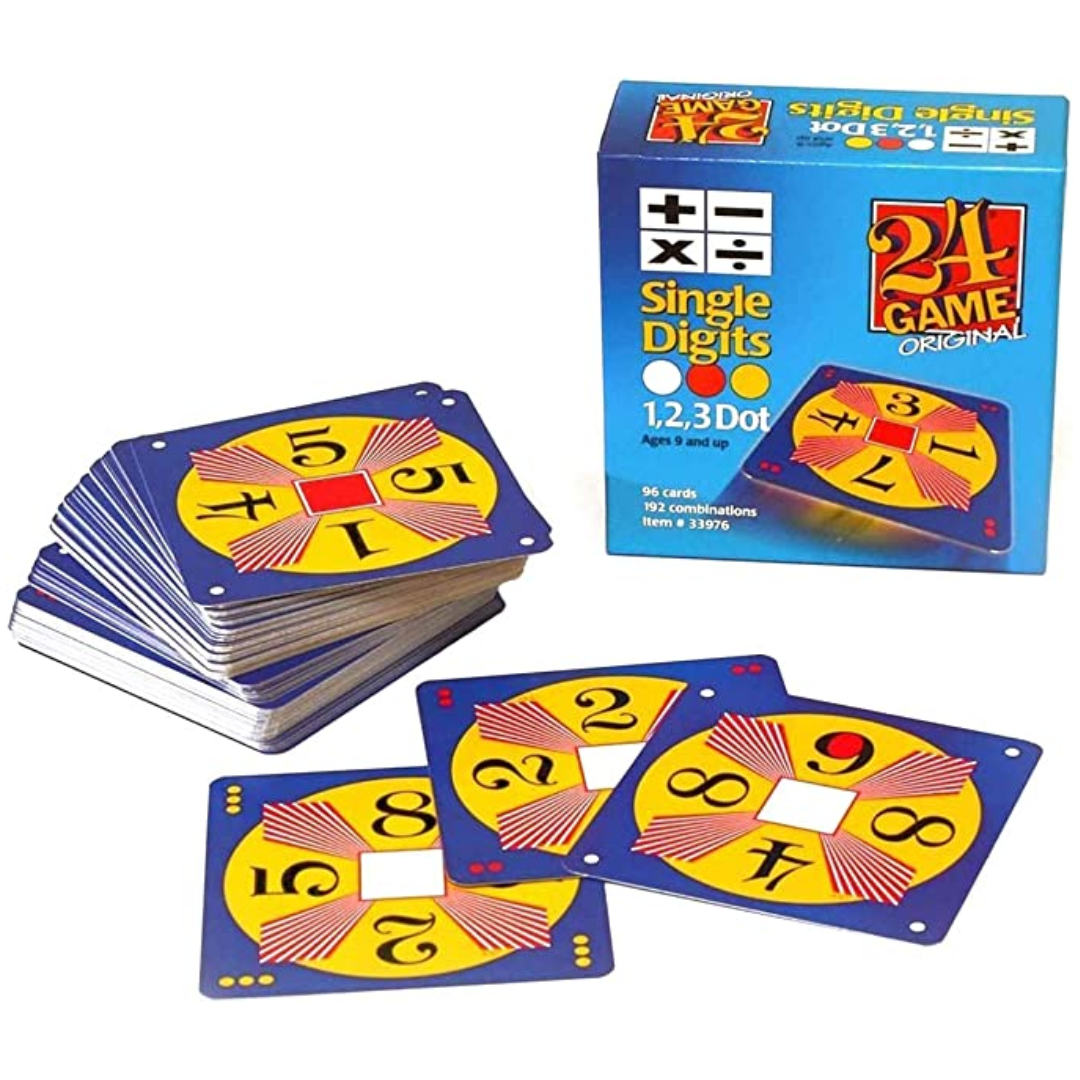 Ages: 9+
Quickly finding an equation among nine tiles might sound easy, but can you prove it? This Teachers' Choice Award-winning educational game helps build players' mental math skills, and can be adapted for various levels of understanding.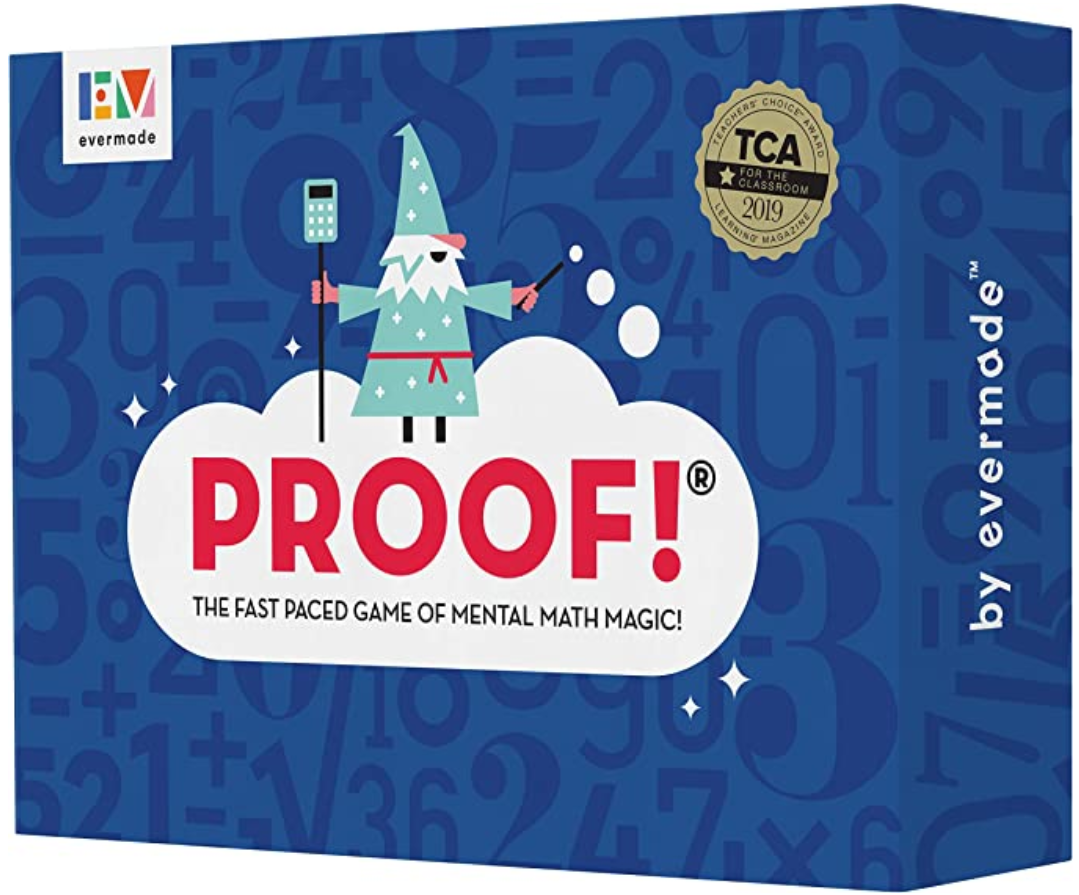 Ages: 10+
You can never go wrong with a fidget toy, and that is particularly true with a Shashibo. This fidget cube is a shape-shifting box, capable of transforming into over 70 shapes — which means there's something new to discover with every twist.


Found the perfect math gift? Take a picture and share it your social media channels. Tag Mathnasium and use the hashtags #Mathnasium and #MathyGift.
Disclaimer: Mathnasium does not endorse or sponsor any products or retailers listed in this gift guide.