Our Team
Our specially trained math instructors will teach your child how to understand math in an individual setting; our unique approach enables us to explain concepts really well and lend a helping hand to every student. Our tutors foster a caring, encouraging environment that helps kids thrive and learn! Read below to learn more about our talented team:
Kim, Assistant Centre Director
Kim has a Mathematics degree from the University of Guelph, with a minor in Statistics. During her time at university, she successfully tutored many university students in first and second-year mathematics and statistics and enjoyed it so much she continued to tutor once she graduated. Her goal is to take the knowledge she has gained, and her passion for math, and use it to help explain math to students in the way they need. She knows that math can be difficult and frustrating to learn, but she has also seen that with some time and effort, anyone can understand and enjoy math. When she's not at Mathnasium she spends time with friends and family; with whom she enjoys playing games (especially card games like Euchre), as well as canoeing in the spring/summer.
Linda, Customer Relationship Manager
Linda has her Master's in Clinical Social Work (MSW) and is a Registered Psychotherapist in good standing with the Ontario College of Psychotherapists. Linda has had the pleasure of working in the Alternative Mental Health as well as Business Management fields for the last 20 years. She specializes in working with children and families to facilitate positive change within their lives. She enjoys helping children to recognize their value, enhance their skills and build their confidence. She hopes to bring encouragement and positivity to all the students (and parents) at Mathnasium.
Jeremy, Instructor
Jeremy is a PhD Candidate in mathematics at the University of Guelph, with over five years of experience teaching university-level math. He has been tutoring students in math and the sciences since the beginning of high school. In his spare time, he enjoys playing games with friends, working on cars, and doing circuit and drag racing.
Keyuri, Instructor
Keyuri has a Master of Science degree in Mathematics from India. She has obtained her PhD from Veer Narmad South Gujarat University, India. She has tutored math to many undergraduate and postgraduate students in universities and colleges in India. She is currently volunteering at Westwood Public School in Guelph. She is passionate about teaching math to students. In her leisure time, she loves dancing and music. She is a certified Indian Classical Dancer, choreographer and teacher.
Alex, Instructor
Alex has a Bachelor's degree of Science and Education from Brock University. He is a teacher with the Upper Grand District School Board and has been tutoring elementary and high school students in Math for over 5 years. He has a great passion for helping students understand Math in a way that makes sense for them. In his spare time, he likes to play video games, create video games, as well as playing hockey and basketball.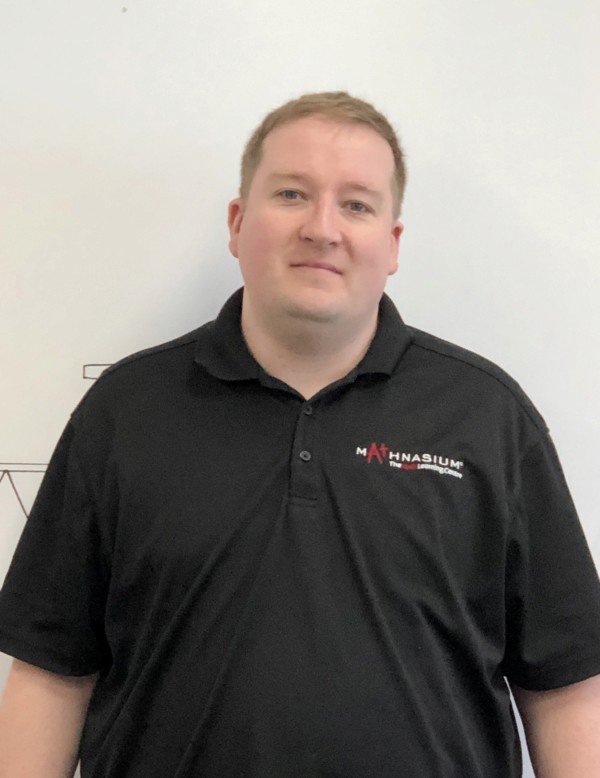 Wes, Instructor
Wes has a Bachelor's degree of Science and a Master's degree of Science from the University of Guelph. Wes has been tutoring math and science for more than 5 years. Wes' hobbies include building computers, pc gaming, and basketball.
Tamrah
, Instructor
Tamrah has a Master's degree of Mathematics from the University of Waterloo. She has over 5 years of tutoring experience with students at all levels, and was a Mathematics Coach for high school students for 3 years while completing her undergraduate degree. In her spare time, Tamrah enjoys watching movies, solving puzzles, and is currently working on becoming fluent in Spanish.
Sam, Instructor
Sam is currently entering her third year at the University of Guelph, where she is studying mathematical science with an area of emphasis in bio-mathematical modelling. She loves to help students learn and understand math concepts. She also plays varsity soccer, and likes reading and watching movies in her spare time.
Sameeksha, Instructor
Sameeksha is a Philosophy student at McMaster University, who enjoys learning and teaching math. She has experience tutoring students in math from elementary to university level. Her favourite activity is watching horror movies while eating really spicy food. She loves playing logic games and Scrabble.
Josh, Instructor
Josh is a graduate of the University of Guelph and has spent five years teaching Math and English overseas. He has been tutoring Math since high school and loves when everythiing clicks into place for any student he works with. In his spare time, Josh enjoys volunteering in the community, reading comics and spending time with his wife.
Eric, Instructor
Eric is in his last year at the University of Guelph, studying Nanoscience. From a young age, Eric always liked learning why and how "stuff works". He found out that almost all of those answers are because of Math. Now he works toward inspiring a love for Math in every student he tutors. Eric's hobbies include any board games, reading comic books and his love for instrumental music.